A good way to get kids interested in learning is, obviously, to make it fun. To get kids interested in learning about wildlife, and wildlife art, I thought it might be fun for them to color some wildlife art images. This will encourage them to take a closer look at the animals than they might do otherwise. When coloring in an image the child will need to observe more closely the animal's color, anatomy, and habitat.
Here's one of my deer paintings, Startled, a picture of two whitetail deer running in the snow. I've converted to a line drawing so kids can color it in for fun.
Click on the image to see a larger version. Then right-click on the larger image and select "save image as..." to save it to your hard drive. You can then print it out and your child can color it in with crayons, colored pencil, or whatever he/she likes. If your printer can handle it, you might even try printing it out on watercolor paper so your child can explore painting as well.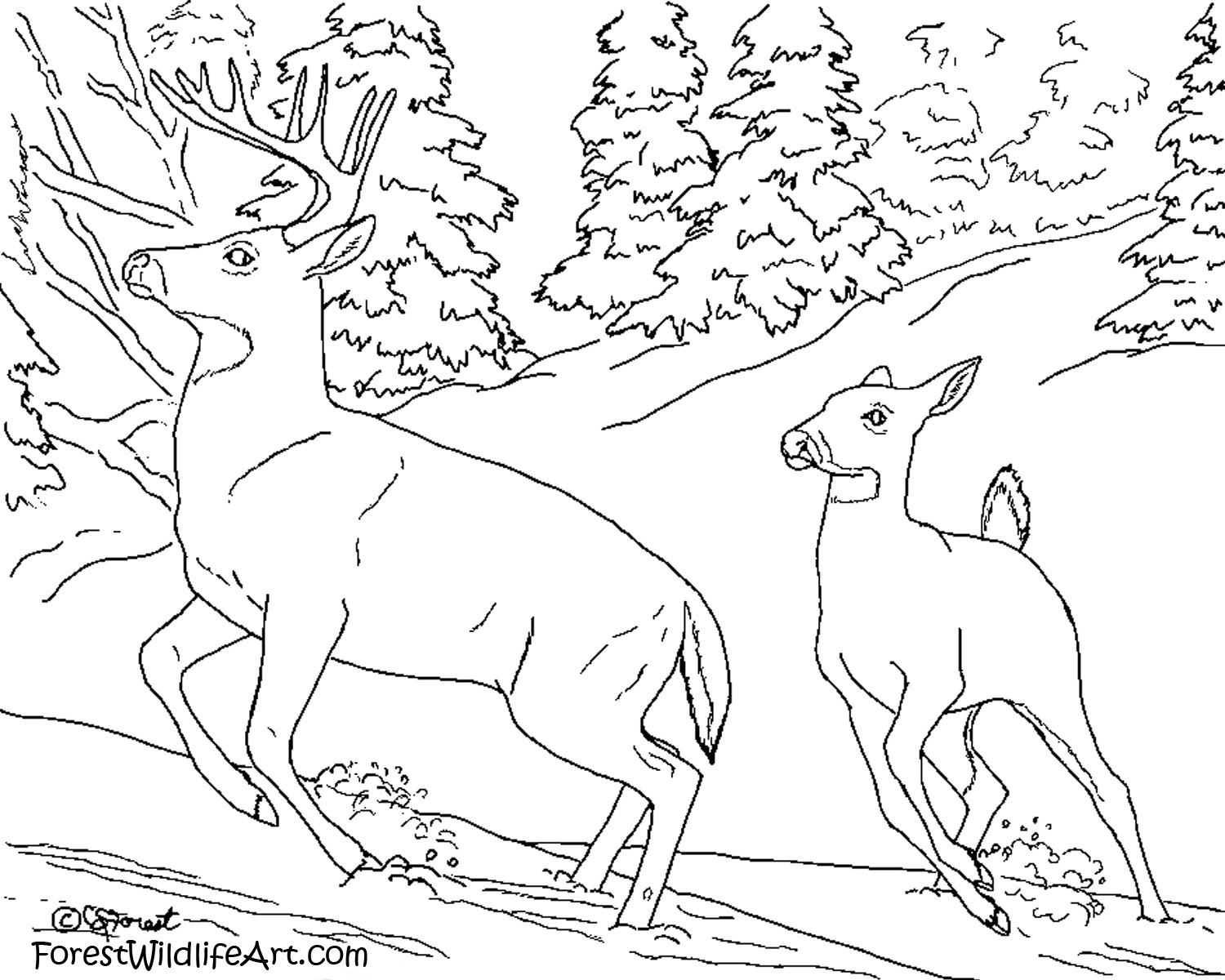 Here is the original full-color painting your child can use for reference. He/she can try to match my colors or explore new colors. Try coloring several pages, each with a different color theme. Try to be realistic or go wild! But, most of all, have fun!
Let me know if your child enjoys this and I'll post more in the future.